Handweaving & Woodwork Studio.
Uniquely Handcrafted.
Located on Tasman's Great Taste Trail
 "A small shop/studio with beautiful handcrafted woodworks and weaving done on site ..."
Lindsay P. 
JointWorks Studio is a welcoming studio making handcrafted items that bring joy to people's lives.  We have that unique piece available in the studio, and can also make commissioned bespoke pieces especially for you.

Beginner Lessons
Learn to weave with Jane.
Small class sizes (1 or 2).

AVL Loom Hire
There is a 16 shaft 48" dobby loom for hire.

Machining
We can machine wood on your behalf.

Workbench Hire
Aimed at those who have workshop experience.
Looking for our Titebond adhesives?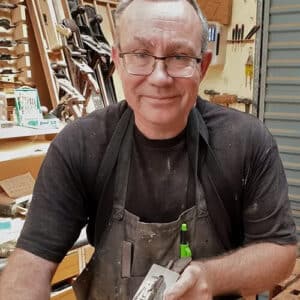 After attending the Centre for Fine Woodworking in Nelson in 2009, Tony made woodworking his passion and career.  Currently he makes work for the studio, as well as commissioned pieces.  As part of this passion Tony also teaches courses at the Centre for Fine Woodworking.
I learnt to weave at an early age from my mother, learning the fundamentals of technique and design. Working fulltime as a Medical Laboratory Technologist I spent my spare time weaving and selling my work at my mother's weaving studio at the Art Centre in Christchurch.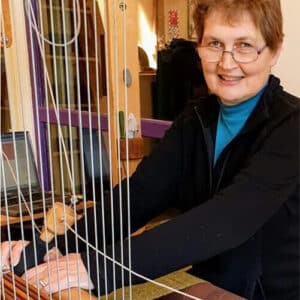 Keep in Touch
Via Our Newsletter
Once a month we intend to send a newsletter to our subscribers.