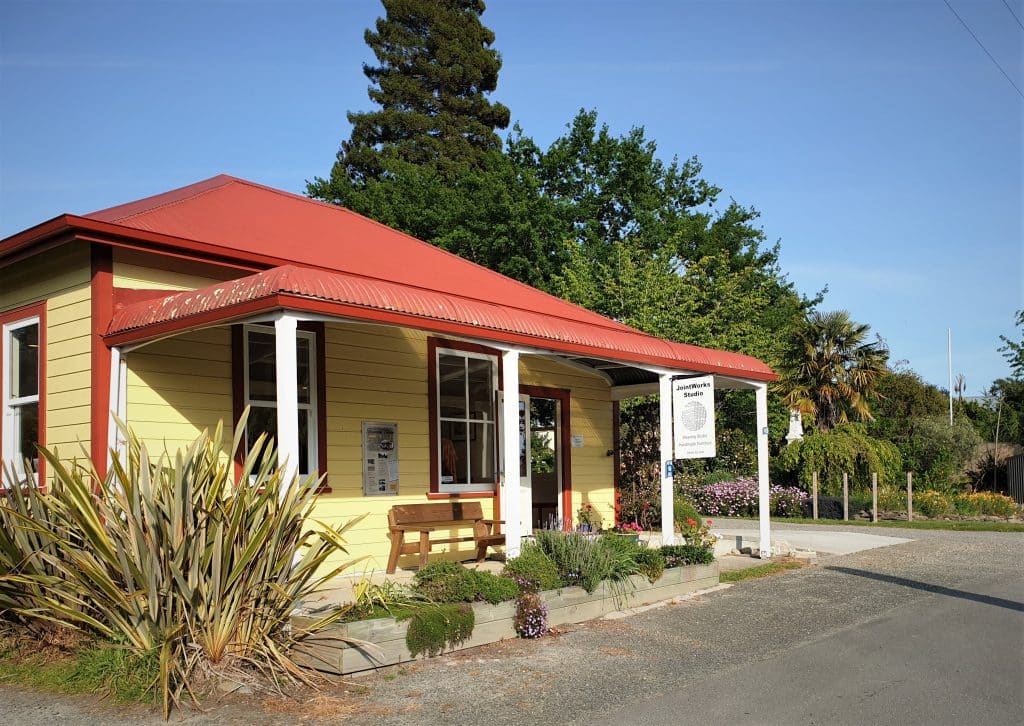 JointWorks Studio was set up in 2010 by Tony and Jane Clark. The goal was to make handmade items that bring joy to people's lives. 
The 1913 building that was the general store for the area, is Jane's weaving space and is a display for the woodworking, wood turning and weaving. The building was renovated in 2016 and now is light and airy and complements the work. There are two working looms usually with only one in use at a time. Jane produces various handwoven items including scarves, wraps and tea towels. There is also a small table loom set up with instructions if people wish to have a go. 
On the back wall there is a large window where people can view the woodworking area, see the machines, the wood and the projects in their various stages of completion. Tony makes furniture on request, and also has some in the studio for sale. He also makes smaller items such as endgrain platters, turned bowls and plates, and handcrafted small boxes.
I learnt to weave at an early age from my mother, learning the fundamentals of technique and design. Working fulltime as a Medical Laboratory Technologist I spent my spare time weaving and selling my work at my mother's weaving studio at the Art Centre in Christchurch. 
Exhibitions are a wonderful way of seeing what other weavers are doing and stretching your own skills. I have exhibited in local and national shows. 
Since 2010, I have been weaving full time and thoroughly enjoying myself. 
The colours and textures that surround us are what inspires me. I am fascinated by how colour changes depending on what colour sits next to it. Working with warp and weft and the intermingling of colours which cross over each other is a challenge and a thrill. 
Owning a handmade item that will last and be appreciated for years is a joy to behold, and certainly add value to ones life.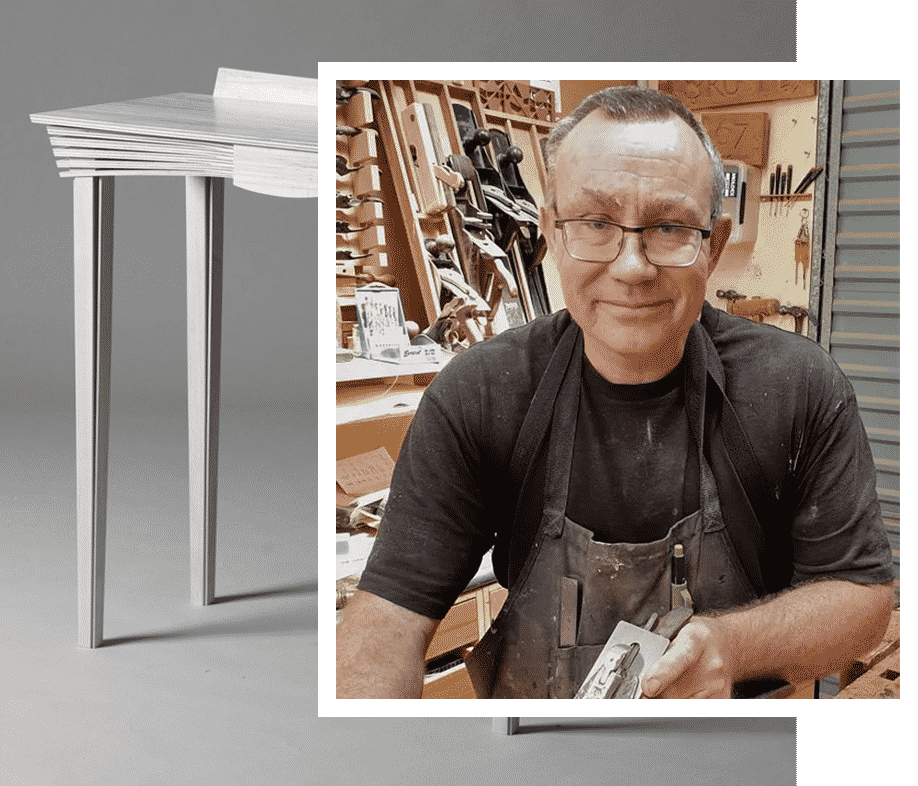 After 25 years as a Telecommunications Support Engineer, Tony decided it was time for a career change. After attending the Centre for Fine Woodworking in Nelson in 2009, woodworking was the career of choice. 
Running JointWorks Studio with Jane, he has been busy making commissioned pieces since starting out. Along with commissions, repairs are undertaken and also bespoke items for the studio. 
Recently Tony has been tutoring students at the Centre for Fine Woodworking and also at the Victory Community Centre. Teaching encourages the exchange of ideas, and an opportunity to share different ways of woodworking. 
Often visitors to the studio are taken around the workshop to see the latest creations and to chat about wood, tools and woodworking in general. 
Tony believes that by reusing wood in a creative way, then the tree lives on in a different form.